In the early 2000s era, the Western audience was introduced to a completely different genre of anime called the Shinichiro Watanabe's Cowboy Bebop. Unlike other anime series, this one was able to reach a much larger audience because of its cultural references to the western world.
The series was a mix of action, science-fiction, and much more. It soon got to the watchlists of every anime fan. After years of negotiations and debating, Netflix and Tomorrow Studios are finally coming out with a live-action adaption of the series. So when it drops, it's going to be up on Netflix.
When Is Cowboy Bebop Releasing?
Netflix announced back in November 2018 that they will be taking up the responsibility of the production of the live-action Cowboy Bebop. The series is said to be releasing 10 episodes, and there might not be any other season. This shouldn't come as a surprise to anyone as the original series has only 26 episodes and a movie. So 10 episodes for the live-action seems justified.
There is no official date released for the series, but the filming started last year in October. But the production was put on hold for a few weeks after an actor got injured on set. Adding to this because of the Coronavirus pandemic, the production has been further halted. So we can hope the series to be out on Netflix by 2021.
Who All Will Be There In Cowboy Bebop Live-Action Series?
Even though we might have to wait a little longer for the series, but we finally have the list of the lead cast in the series.
Spike Spiegel By John Cho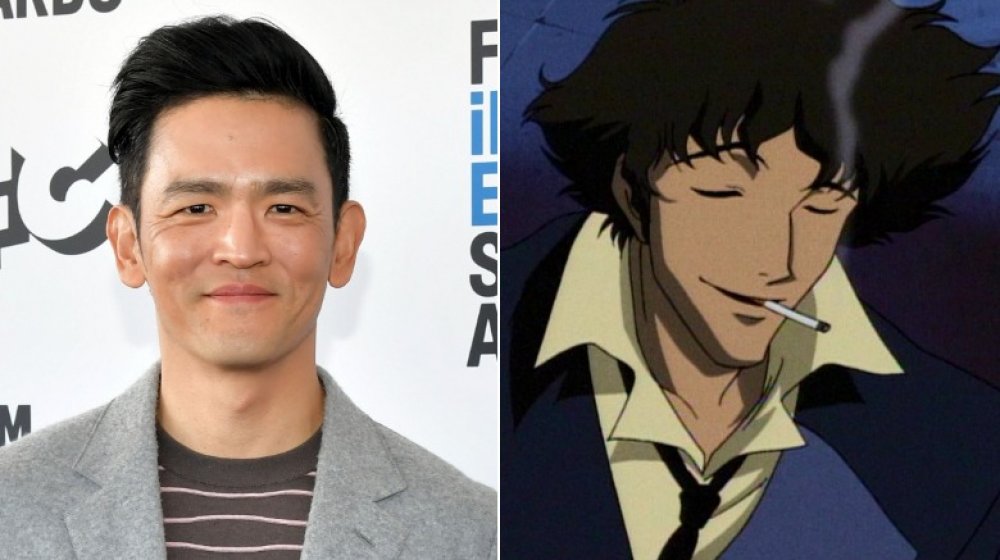 The lead character of the series is a chain-smoker named Spike Spiegel. Spike is a cool but little dumb person. He is always destroying properties, peace, and drives his partner Jet mad.
The role of Spiegel is being played by John Cho, who is a Korean-American actor. He is known for his role in the new Star Trek movies.
Jet Black By Mustafa Shakir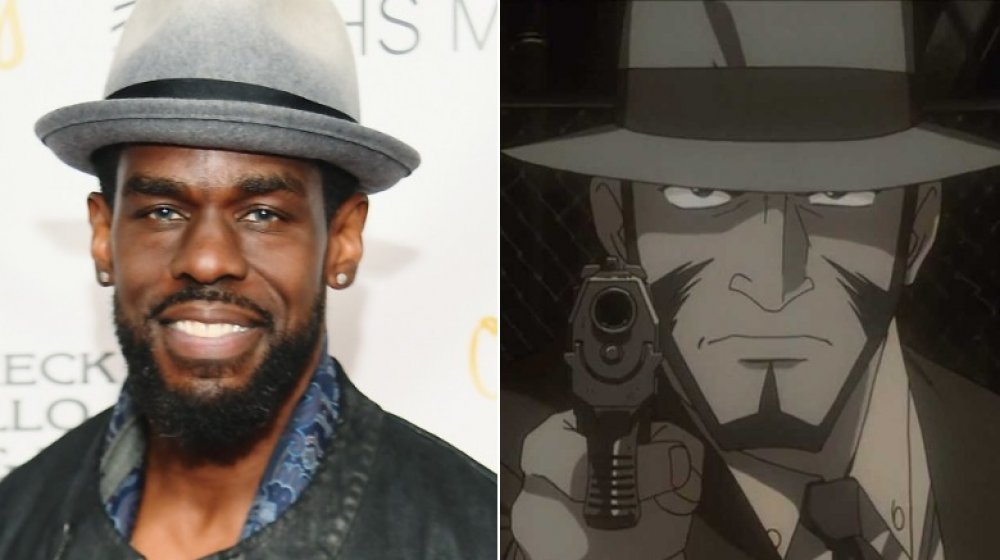 Jet Black owns a ship named the Bebop. He is hardworking and is a partner of Spike. He is also a former cop and uses his sources to track information about his bounties.
The role of Jet Black is being played by Mustafa Shakir, who is known for his role as John Bushmaster McIver in the Netflix series named Marvel's Luke Cage.
Faye Valentine By Daniella Pineda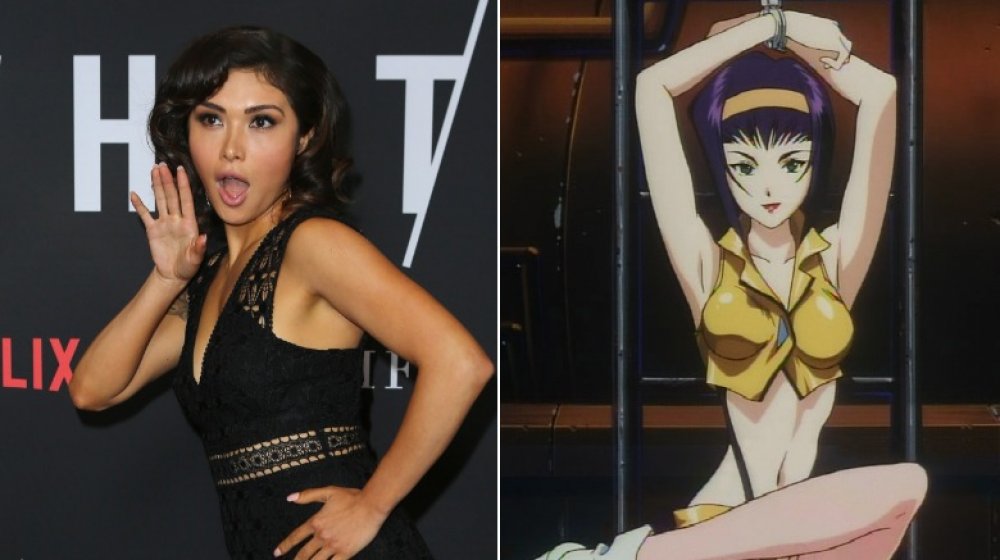 Faye Valentine is a self-obsessed woman who gets her way into the Bebop by playing her female charm and luck. She is a mystery in the series as nobody knows her past, but she always manages to survive.
Daniella Pineda will play the role of Faye Valentine. She is known for her role in Zia Rodriguez in Jurassic World.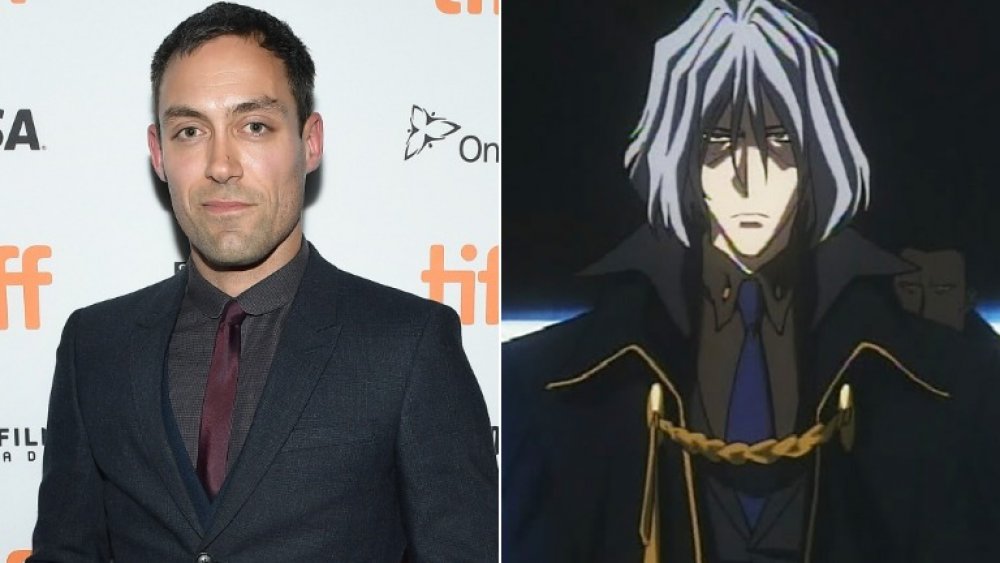 Vicious is Spike's former partner, who doesn't seem to leave his life. Spike continually tries to run away from his dark past, but Vicious doesn't let him.
Alex Hassell is playing the role of Vicious. He is known for his role in Amazon Prime's movie called Translucent.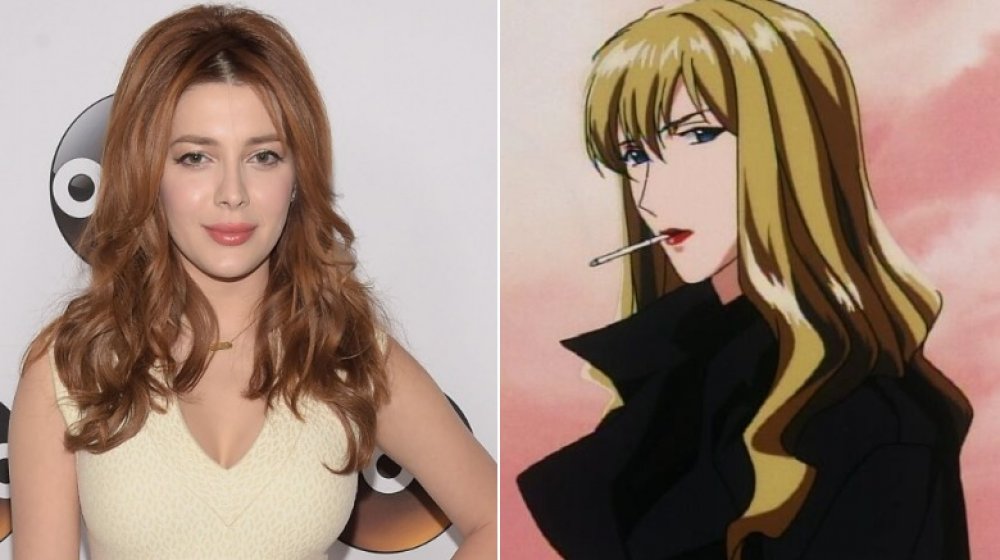 Julia is Vicious's girlfriend, who once planned to run away with Spike. But Vicious found out and set them apart. Spike not only runs from death but also from the woman he once loved.
The role of Julia is given to Elena Satine, who is known for her role in popular series Agents of S.H.I.E.L.D.
Keiko Nobumoto wrote the original series. She is not writing the script for the adaptation, but her colleague from the original Hajime Yatate will share the acknowledgment for their work in the original series.
For now, Hollywood screenwriter Christoper Yost will be writing the first episode of the series.