Everyone in quarantine is one step away from an irreversible decision. Some cut their hair but, Lil Pump has to Live his Extra life.
Lil Pump Shaves His Eyebrows
Sel-isolation can do things to a human's brain, and Lil Pump proves this theory correct. in his latest Instagram picture, the rapper is seen rocking a beard, and no brows look.
He is barely recognizable, as he calls himself "An Alien." Lil Pump pulled off this risky stunt on Thursday. He went live on Instagram, and with the camera rolling and razor buzzing, it was bye-bye eyebrows.
Someone in the Background shouts and asks, "What are you doing??" Pump just laughs and says, "I know how to cut brows." He goes on to ask which one looks better, I middle of his shaving process. With a shaven eyebrow, he says he loves the no-brow look.
He was grooving to KrispyLifeKidd and Rio Da Yung Og's "Arguing." Finally, he ends up with two shaven brows and says, "I look pretty had without eyebrows."
Lil Pump just shaved off both of his eyebrows on Instagram Live 😳 pic.twitter.com/lDSuqwv5yi

— HipHopDX (@HipHopDX) April 2, 2020
Lil Pump's Career 
Gazzy Gracia, aka Lil Pump, is known for his hyperactive personality. His famous phrase "Esskeetit" spread like wildfire. The rapper rose to popularity in 2017 after his hit song "Gucci Gang" from his debut album. His career began when he freestyled to Smoke Purpp's track. He became a SoundCloud sensation. His success on this music platform gave him high regard and recognition in the South Floridan Underground Rap scene.
Lil Pump still has his signature dreads, but the sans eyebrow look makes him look like the Late rapper, XXXTentacion. Fans immediately point out the uncanny resemblance. The comments on his picture were full of comparisons of the two rappers. One fan writes, "Trynna be like x🤦🏽‍♂️, "while another wrote "Xxxpump." Many others shared the same opinion.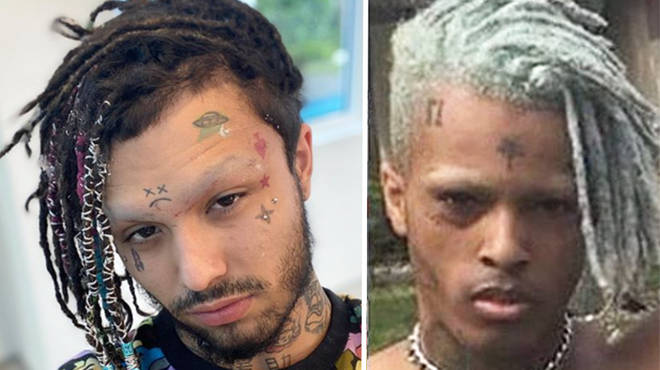 What do you think? Is this look legit, or is it a no-go?
Article: Lil Pump, Retiring? Or Was it just an April Fool's prank?