BRAD PITT CHEATED ON JENNIFER ANISTON WITH ANGELINA JOLIE
The American comedy series, F.R.I.E.N.D.S actress, Jennifer Aniston and the Fight Club actor, Brad Pitt were in a very serious relationship that led to marriage. Their marriage lasted for 5 whole years, from the year 2000 to 2005.
However, the relationship ended on a very bad note, since differences started to arise between the two and of course when Brad was spotted kissing Angelina Jolie, that was the end of it all.
Jen and Brad had issues even before Angelina came into the picture. Although, the two were seeking marriage counselling and things were starting to get better for them. They couldn't seem to keep there hands off each other. However, when Bragelina were caught kissing at the Parker Meridian Hotel in Palm Springs on a promotional magazine shoot, everything went down the drain.
However, Brad and Angelina's marriage didn't last either.
BRAD PITT AND JENNIFER ANISTON DECIDE TO GIVE ANOTHER CHANCE TO THEIR RELATIONSHIP
After Angelina and Brad's divorce, Rumour has it that Jennifer and Brad might be getting married to each other again. Brad revealed how the couple is now making sure the wedding will stay amongst close ones and family only. Brad can't wait to start his life with Jennifer again.
The two seem extremely happy with each other. Brad Pitt's family is very happy to have Jennifer back, so they have all the family support they need.
Sources have revealed that Angelina is moving past everything and she isn't going to let this affect her at all. However, recently, Angelina seemed pretty upset with Brad's speech at the awards while he was discussing their failed marriage. She thought it was entirely uncalled for, in fact, she felt humiliated in front of all her peers.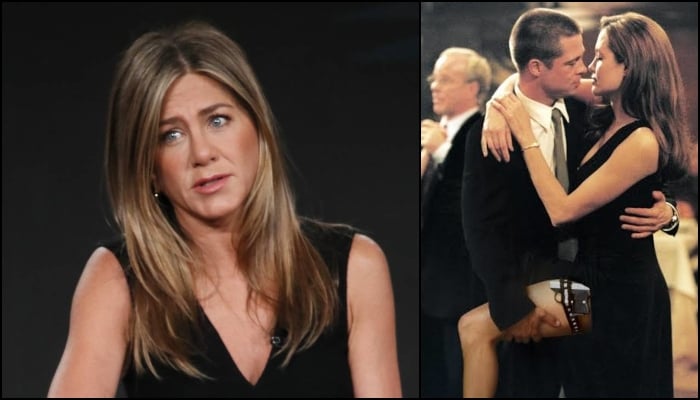 Stay tuned to The Innersane for more Hollywood Updates.