It looks like we all missed Suicide Squad a little too much. So the makers have decided to bring it back for Suicide Squad 2. Although the critics weren't very excited for the first one and a lot of people thought that the movie is going to be another DC shenanigans. Once the movie came out, everyone fell in love with the movie and was a huge success in the box office—the movie earned around $750 million around the globe.
When Is Suicide Squad 2 Hitting The Screens?
On January 30, 2019, Warner Bros officially announced that the movie Suicide Squad 2 is coming back. The date as per the announcement is August 6, 2021. It was initially decided that the filming in March 2018 but it started in September 2019, in Atlanta.
Who All Are Coming Back For Suicide Squad 2? 
There is no official confirmation regarding the cast of the Suicide Squad 2, but we are sure that the original squad is coming back for sure. So we may expect Margot Robbie as Harley Quinn, Jai Courtney as Captain Boomerang, Joel Kinnaman as Rick Flag and Viola Davis as Amanda Waller to be back for the sequel.
However, Will Smith will not be back for the sequel because of his hectic schedules. There are rumours that Idris Elba will be replacing him in the sequel, but there is no confirmation yet.
Additionally, Elba is not the only one who is the new cast member for Suicide Squad 2. He will be joined by other members as well. Other actors who are coming for Suicide Squad 2 are Peter Capaldi, Michael Rooker, David Nastmalchian, Storm Reid, John Cena Alice Braga, Nathan Fillion, Taika Waititi, Jennifer Holland, Julio Ruiz, Tinahe Kajese, Sean Gunn, Juan Diego Botto, Mayling Ng, Joaquín Cosío, Flula Borg, Pete Davidson, Steve Agee, John Cena and Daniela Melchoir.
Is Suicide Squad 2 A Complete Reboot?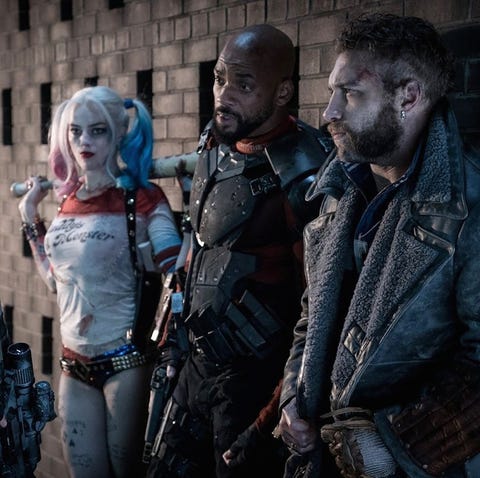 We have no idea as to what the Suicide Squad 2 will be about. But we can make a few guesses. But Gunn in an interview that the sequel is going to be a complete reboot with a new storyline and plot.
For the rest of the information about the plot, the Suicide Squad 2 is scheduled to be out on August 6, 2021.