The Boys is one of the most acclaimed superheroes shows available right now. The show features a team of vigilantes who have superpowers who fight against others like themselves who abuse their power. Additionally, the show is set in a background where superheroes are privately owned by a company called Vought International. A group by the name of The Seven consists of the elite superheroes. Also, outside of the public, The Seven are arrogant and ignorant. The Titular Boys are a group of vigilantes who aim to keep the proud heroes under control. Although the show was a massive hit, it is a bit violent.
Expected Release Date: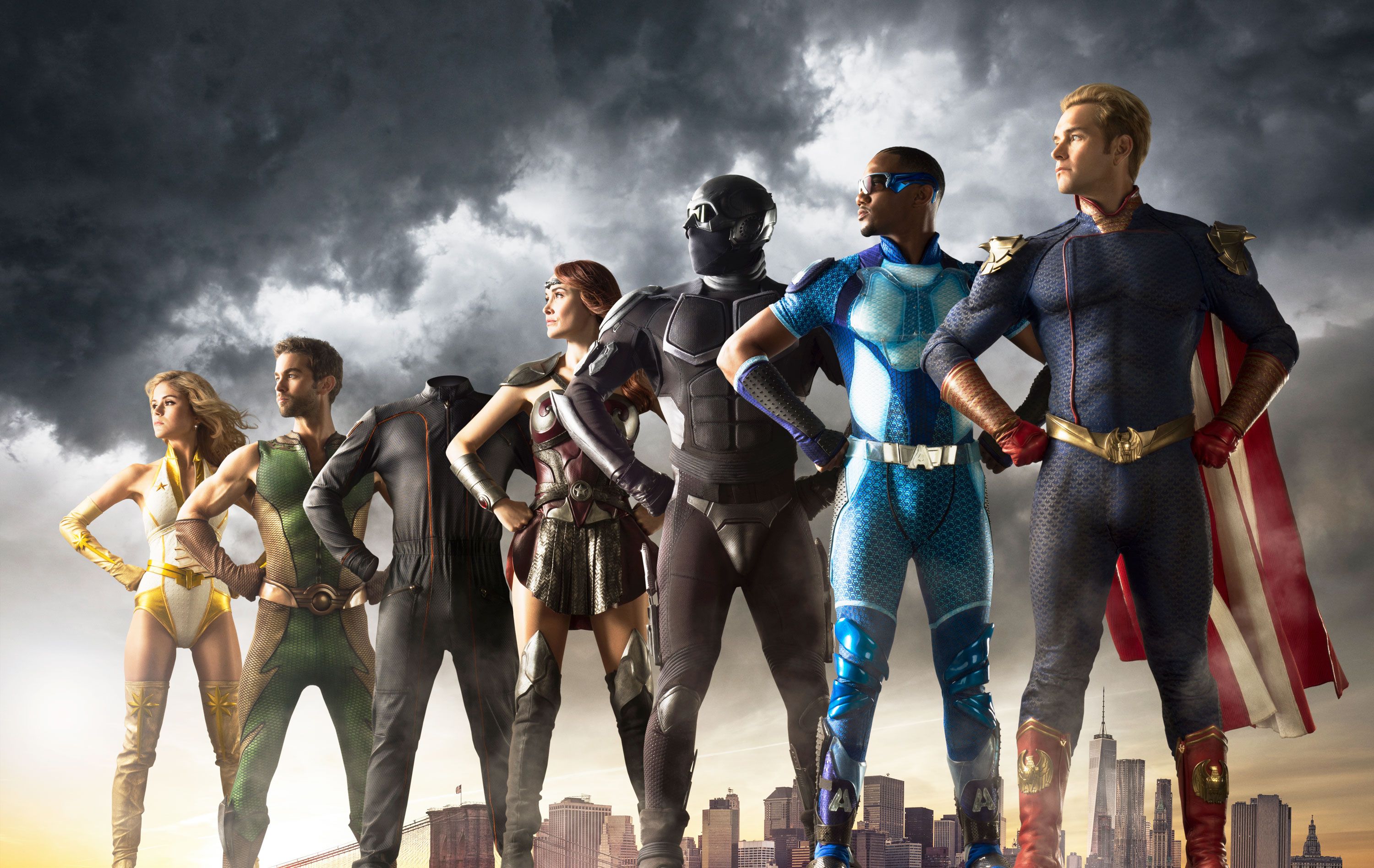 The first season was released in mid-July,2019. Furthermore, even before the release of the first season, the show was renewed for season two. This comes as no surprise as the show went on to be a massive hit. Additionally, it was amongst the most viewed shows on Amazon Prime. The fans were eagerly waiting for PaleyFest 2020, which was going to happen on March 15. Sadly, the event was cancelled due to the ongoing coronavirus outbreak.
The fans were promised a first look of season two, but they will have to wait for a little. According to actor Karl Urban who plays the protagonist, the production has wrapped up for season two. We are expecting season two to follow in the footsteps of season one and come out in July 2020 although there might be delays in post-production due to the outbreak.
Plot:
With the official trailer out for season two, we can speculate a little of how season two is going to go. Firstly, the show is still the same in the aspect of violence, the trailer is bloody as hell, and we expected no less. Additionally, a bunch of new characters are introduced, and some original ones from the comics are showcased. Among them are, Homelander, the main antagonist's super-powered son, Terror, Billy Butcher's dog and more.