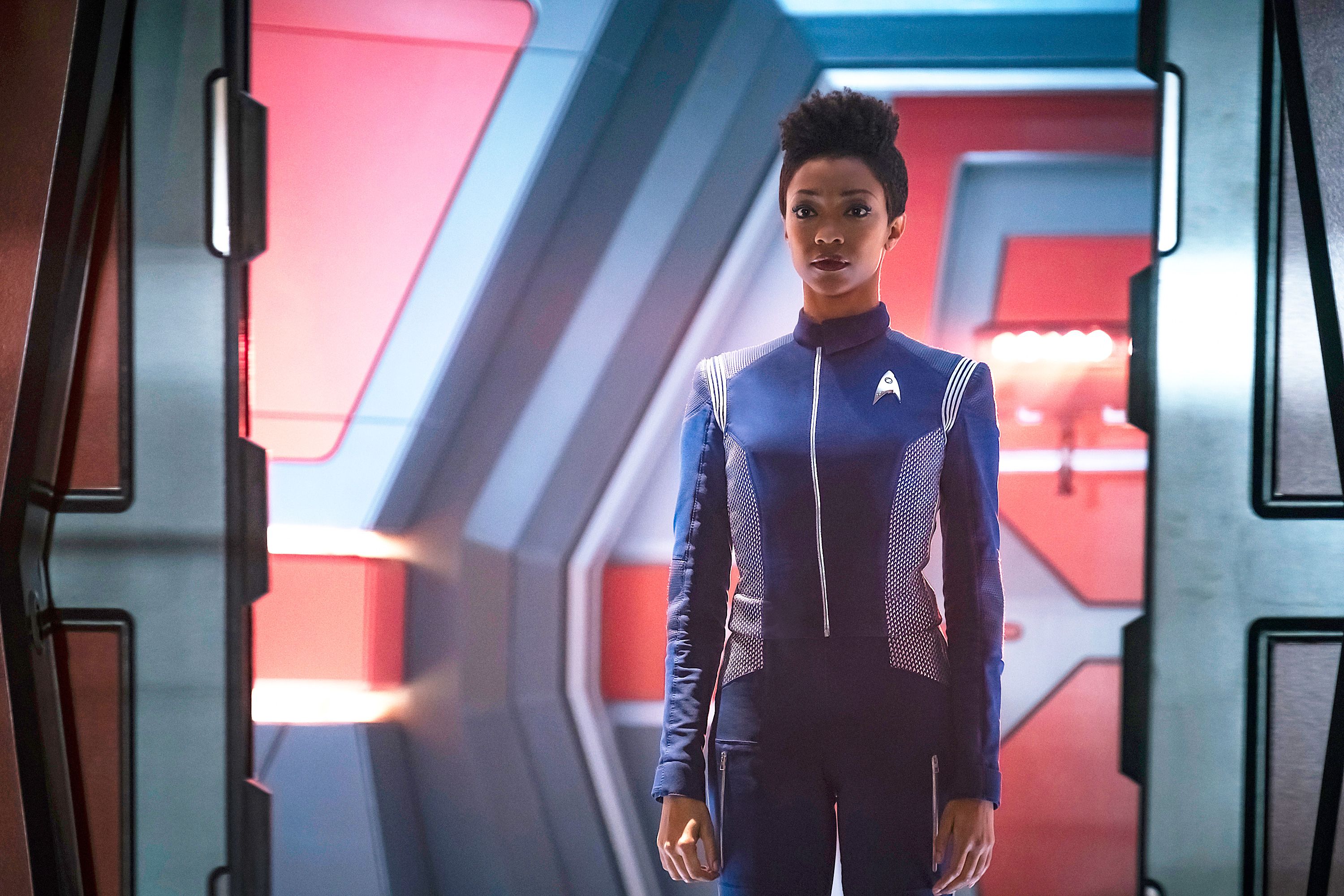 The Season of Star Trek Discovery will go into uncharted territories with pure boldness and courage. Star Trek is an American TV series based on Science fiction, adventure, action, space exploration, and drama. Star Trek series is created by Bryan Fuller and Alex Kurtzman. The second season of Star Trek was released way back in January 2019 in the United Kingdom.
Star Trek: Discovery Season 3 will be delayed
930 years from home. Their fight begins. #StarTrekDiscovery returns with a new season in 2020. #StarTrekNYCC pic.twitter.com/gaRLZbWCp7

— Alex Kurtzman (@Alex_Kurtzman) October 5, 2019
But as it seems fans have to wait a little longer for the third season of Star Trek Discovery. Due to the ongoing Coronavirus pandemic, the series have reported delaying its release until late this year.
The third season takes us 930 years into the Star trek future– a period that is so far remained unexplored.
Alex Kurtzman in an interview said that "The intention is to have something star trek on the air every time, but not necessarily on top of each other". However, there is still no release date for the third season. Previously the release date was set for April, but unprecedented circumstances in the world have scrapped that date now. Wilson Cruz who plays Dr. Hugh Culber has confirmed that they are currently working from home was a bit slower. Currently, they are working on the editing and visual effects for the third season.
Week 2 of working from home on @startrekcbs. #StarTrekDiscovery pic.twitter.com/fPGcNVqbkr

— Scott Gamzon, ACE (@ScottGamzon) March 23, 2020
Is there a Trailer?
The first Star Trek: Discovery season 3 trailer was released in New York Comic-Con back in October 2019. However, the trailer doesn't reveal much about the latest show. But it surely gives us a few clues about what is coming next. The main question the season 3 trailer posses is, whether the united federation of planets remains functioning this far into the future.
Who will be left behind in the 23rd Century
The Star trek season 3 will have a new storyline into 930 years into the future. There is also a change in the cast line as many of them will be left behind including Ash Tyler, Klingon High Council Leader, Captain Christopher Pike, Lieutenant Spock will all be left behind.
But the core cast will be returning including Lt. Commander Michael Burnham, Commander Saru, Dr. Hugh Culber and Ensign Sylvia Tilly.