After such a great ending to season 3 of Castlevania, we can't wait to sink our teeth into season four. And it seems that we are not the only ones. Even before Netflix could renew the Vampire series. Writer Warren Ellis revealed that fans were already asking him about the fourth season. Also a possible fifth season too.
The Third season set up an array of plots; it posed some questions that remained unanswered. Those questions need answering; those plots need to come home. And so without a surprise, Netflix officially announced the renewal of the fourth season of Castlevania.
Castlevania season 4 may be delayed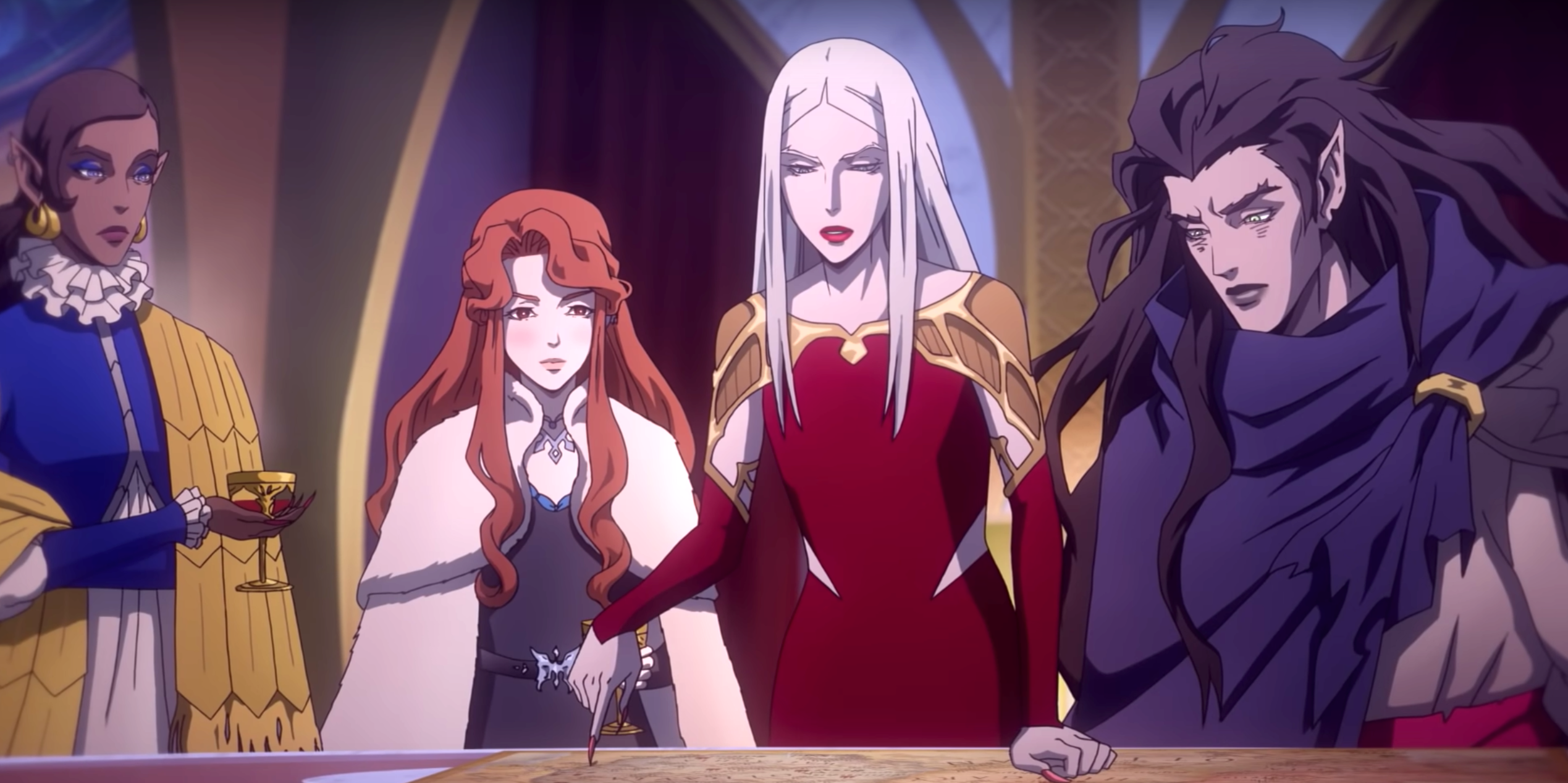 The wait for Castlevania is longer than the standard Netflix original. The fact that the anime is so detailed and so intricate, the precision it takes to build. Such phenomenal characters need time, the twisted plotline all justifies the time that is making for the fourth season.
The gap between the first two seasons was 15 months. And then the wait between the second and the third season was of 16 months. So going with that trend, we can expect season four of Castlevania to arrive in the second half of 2021.
There may be another trouble as Adi Shankar, the executive producer of the show. He is currently busy with the Devil May Cry adaptation. It can delay the production of the show.
Who will be back for season 4 of Castlevania?
With all the deaths among the Vampires and the magicians. There are still a few characters who will be returning for the fourth season include.
Trevor Belmont, Alucard, Sypha Belnades, Hector, Isaac,Carmilla, Lenore, Morana, Striga and Saint Germain.
Some reports suggest that Alucard's mother and father might be back too if this is so than Vlad Dracula Tapes and Lisa Tapes will be back.
Plot: What will season 4 be about?
The four parallel storylines that explored season three may give us some insight for the next season. We can see Alucad's betrayal at the hands of Taka and Sumi, which may lead him to be colder and brutal to humans. Alucard may also start embracing his darkness and vampire heritage. We may also see St Germain and even Dracula's revival.