Instagram seems to have become the perfect conversation house now! Celebrities have started interacting with their elated fans, and the fans are seen talking to each other giggling about their favorites, through Instagram Live.
However, we have in house a star who also is known for her unique bestsellers and who also happens to have played every girl's teenage crush, Hannah Montana back in the early 2000s, MILEY CYRUS.
Miley Cyrus's Talk Show
The American singer-songwriter, Miley Cyrus, who rose to fame with the teen sitcom Hannah Montana recently started her talk show called Bright Minded: Live with Miley on Instagram Live. She has interacted with a number of celebrities over self-care and certain important trends and topics.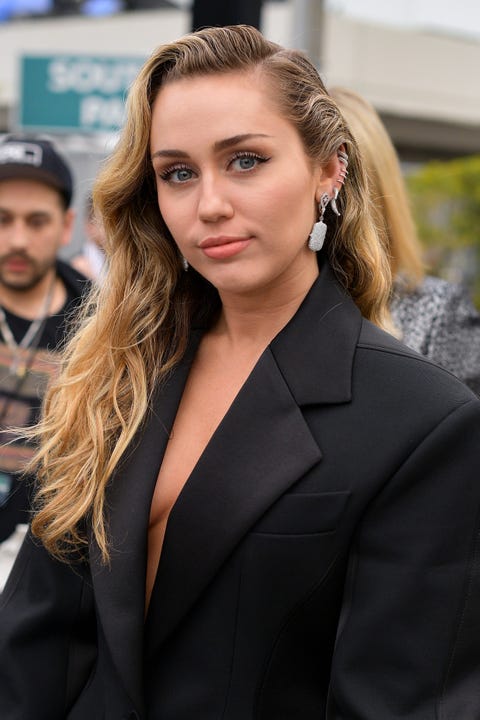 A Talk With Witherspoon
We caught a glimpse of Reese Witherspoon's never-ending smile when she was invited for Wednesday's special episode.
Both the girls were chit-chatting over certain important topics when Miley took the opportunity and revealed a fact to Reese that some of us were also unaware of!
Was Reese Miley's Roommate?
She unveiled the fun fact that Reese's Madeline of Big Little Lies had the same house as Miley Cyrus's Hannah Montana's! Isn't that such an interesting and shocking revelation? We grew up watching both of them and still didn't know they shared the same house in different shows? Isn't that so cool?
Miley even joked that maybe both of them might have had shot at the same time and happened to be each other's roommate. Reese was shocked for a minute and took minutes to gather herself over the fact that it has made us speechless too.
Witherspoon was shocked!! She even said that she had the feeling of knowing the house but couldn't recall properly.
This was a great revelation that has shocked the fans too! Furthermore, we could see both of them sharing a beautiful bond, laughing over certain statements by the other. It was a fun-filled episode altogether.