The man who changed the outlook of the New Yorkers towards Indian cuisine has passed away. Renowned chef Floyd Cardoz tested positive for coronavirus on 18th March.
He had a traveling history from Mumbai To New York via Frankfurt, Germany, on 8th March.
Cardoz was only 59 years old, and he was seeking medical care at the Mountainside Medical Centre in New Jersey.
His family consisted of his mother, Beryl, wife Barkha, and two sons, Justin and Peter.
The great chef was born in Mumbai and later went to study in Switzerland. He was one of the most loved chefs in New York.
Cardoz Contribution To The Culinary Society: His Past, Success, And Achievements
Cardoz first flew from his native Mumbai to New York in 1988, and after 4 years, he started working for the late Gary Kunz at the influential Lespinasse
After several years of working under Gary, he later went on to open his restaurant in 1998 with Danny Meyer's Union Square Hospitality Group. He named it 'Tabla' which was critically praised and liked by the people.
In 2016, the New York Times critic Pete Wells explained Cardoz's cooking "helped end the era in which the fine-dining wing of the restaurant business operated as a club to which cuisines of non-European descent need not apply.", he said.
The chef is also responsible for the amazing restaurants like 'Bombay Canteen', 'O Pedro', and 'Bombay Sweet Shop'. He opened Bombay Canteen in 2015; it saw a huge success.
Stars Mourn Over His Death, Pays The Chef Their Tributes
The chef left an impact on several lives; his cooking made an immense impact on the Culinary Industry.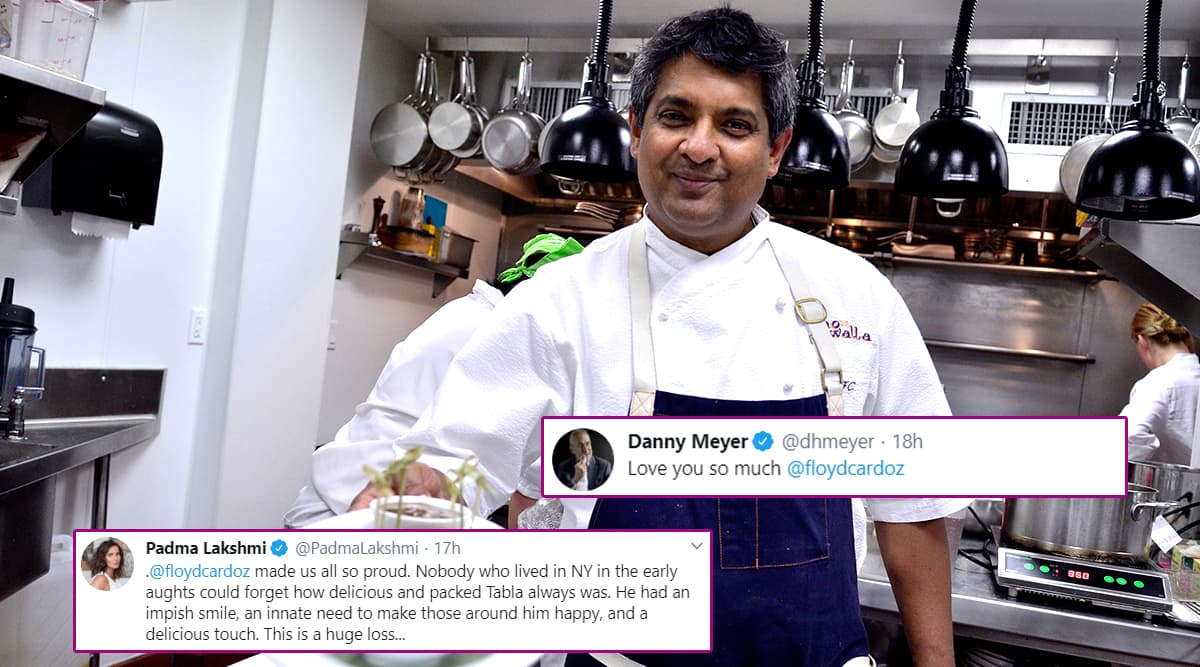 The star was remembered by his friends who posted their tributes for Cardoz.
His NY business partner tweeted, "Love you so much @floydcardoz," another star Chelsea Peretti (Brooklyn nine-nine) tweeted that she used to love his cooking and his restaurant 'Tabla.'
Indian chef Kunal Kapoor also gave his condolences to the late chef. He also asked the people to take COVID-19 as a serious threat.