The Tv show host Wendy William got herself into a dispute with American rapper Nicki Minaj. The Talk show host ended her last episode by giving a glimpse of her new hot topics as a teaser to the viewers.
The American songstress and model made news when she started dating Kenneth 'Zoo' Petty. Petty is a music industry insider, but the public sees him as a registered sex offender.
The couple started dating in 2018 and later got married in 2019.
Nicki Minaj has dated Safree Samuels and rapper Mekk Mills previously but his first-ever was with Petty. She was only 16 when she first dated him.
Wendy's Words Regarding The Rapper's Marriage With Petty
The talk show host said "Well apparently the way this show is going today, we did not have enough time to get to Nicki Minaj's [husband]. But let me tell you something, Nicki. That's going to be my first story tomorrow and I'm going to lead with this: You should've never married him because now you've ruined everything about what your brand could be,"
She dissed how Nicki can never stand a chance against the public as her husband is a registered sex offender.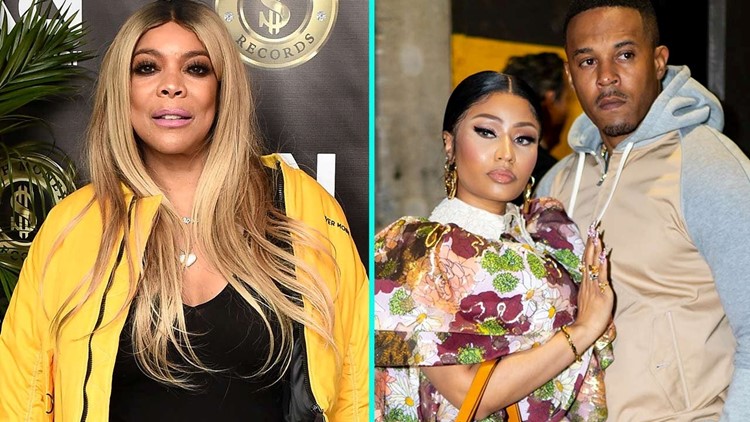 Wendy continued to slam Petty by saying that the thing that's worse than pulling knives and touching children is murder. She later claimed, "By the way, he did go to jail for manslaughter."
Nicki Claps Back At Wendy
Nicki defended her husband when the talk show host called him a registered sex offender. Nicki called William Demonic during her Queen Radio Show.
Nicki did not think twice before bringing Wendy's own personal story to the feud. The rapper, during her Radio show, talked about Wendy's divorce and her husband's imprudence.
She said, when a woman doesn't feel loved at home, she becomes viscous.
The rapper said that she will pray for William as she might be sick of humiliation