Rihanna has her fans going all gaga after sad split with ex Hassan Jameel. She is a happily single lady now and is now very well exploring her options. Rihanna and Hassan ended up taking different roads after three years of their relationship. This had come as a shock to Rihanna's fans. But now recent developments have some other story to tell
Rihanna And ASAP Not 'Just Friends'
Rihanna has been rumored to have been dating A$AP Rocky. The pair was previously linked in the year 2013 after her split with her then-boyfriend Hassan Jameel. But now the dating rumors of the couple have been confirmed after they were spotted leaving the same Los Angeles restaurant early in the morning.
They even shared a hotel suite during their trip to New York. In addition to this, they have been spotted together on several occasions. But when asked about her relationship status and about the fact that she is dating A$AP Rocky or not, Rihanna had something else to say.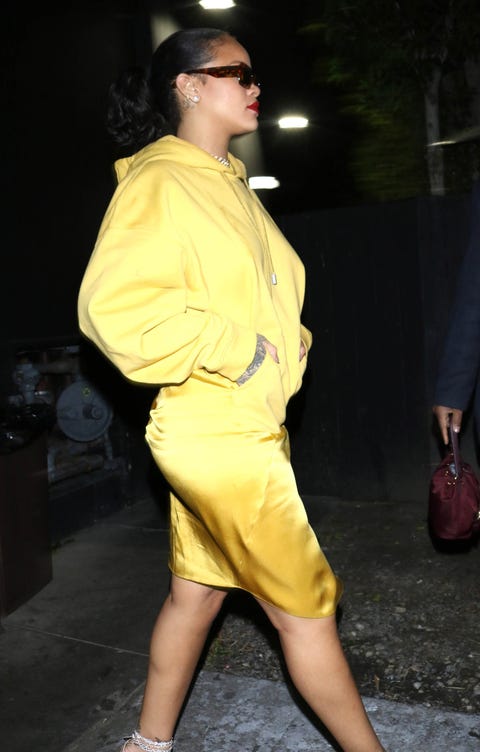 "Isn't Going To Jump Into Something"
Rihanna has said that she is currently not planning to get into a relationship with this fact. Right now she needs some space as she was left all broken after her split with her former boyfriend. She is reportedly enjoying singlehood. 'Rihanna isn't going to jump into something' after the whole episode with Hassan.
"It is really casual between them and she is not thinking about whether there is a future with Rocky or not. She is a newly single girl and she is having fun," said a source.
While both Rihanna and A$AP are not publically commenting about their relationship, speculations that both are into something more than just friendship. Late-night outings and the closeness brewing between them suggests something really different.