Since a very tragically ending relationship with lyricist Mac Miller, fans have always wondered if Ariana Grande would ever get back to the connection again. The relationship which was rumoured since the year 2013 ended in the year 2018 and fans were heartbroken. It became even more tragic when Mac Miller died in the same year in September due to accidental drug overdose. Post breaking up with Miller, Grande was rumoured to be involved with Pete Davidson which didn't exist for either of them. Their breakup became official when David removed an engagement ring from his finger at the Grammys.
Is Grande Dating Mickey Foster?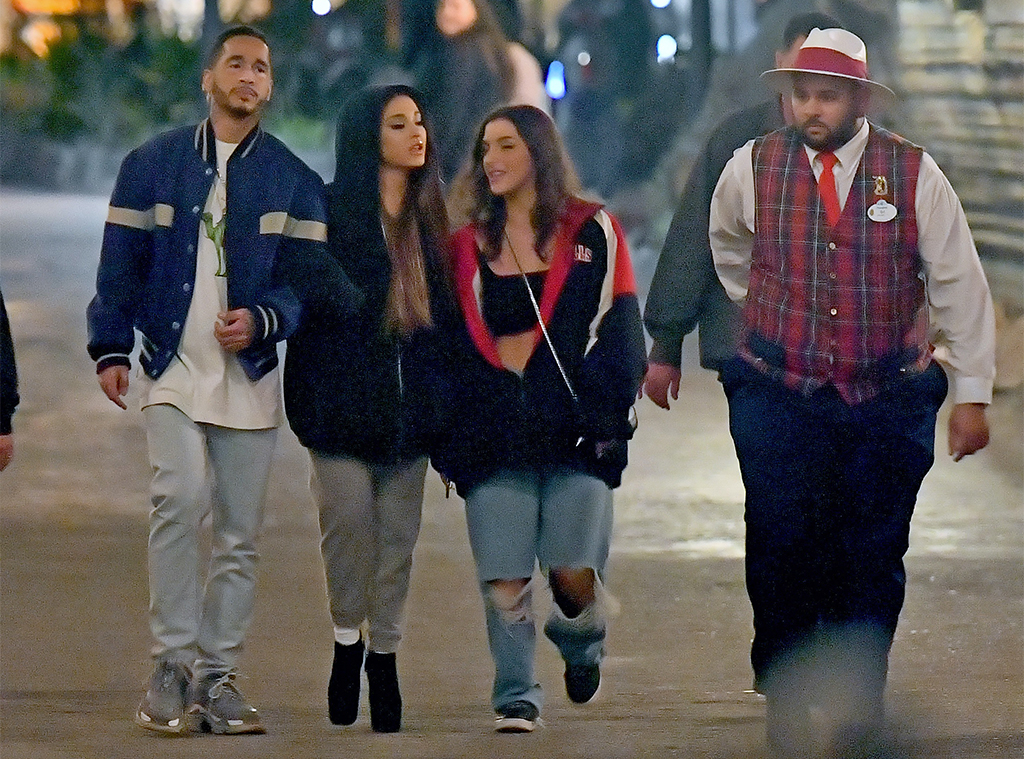 Since the past series of tragic breakups, fans have wondered if Grande would get back and fall in love again. Rumour has it that she might be dating Mickey Foster from the Social House Musical Group. Although she has not said anything about the relationship, their recent visit to Disneyland has given some confirmation to the rumours.
When she was in a relationship with David, she was pretty open on her social media about her relationship. Now it seems like she has chosen to keep it subtle and a little away from too much attention.
However, the fans have noticed the subtle romance between Grande and Foster recently.
Foster and his team write and produce music for different artists in the industry. The two teamed up to compose music for the big hits by Ariana like "Thank You, Next" and "7 Rings".
It Started With A Kiss 
Grande and Foster were seen sharing a "smoking hot kiss" in their hit music video "lovers" which was released in the August 2019 and as per the sources, they have been close since then.
Sources close to the duo says they are not in a relationship. They noted that Grande is single and both are hanging out "just as friends".
But the fans think differently. One of the fans reportedly saw them holding hands as they both came out of a restaurant and said that they seemed to be comfortable in each other's company.
We are not sure if the duo is dating or not. So we have to wait till confirmation. Given the previous breakups of Ariana, it's not surprising if she wants to keep her relationship private.