Domestic abuse is, unfortunately, a common grievance all over the world. But, especially in rural India where the patriarchal system is solidly in place. There are countless cases where a woman was violently abused or even killed for dowry. Moreover, even the birth of daughters is looked down upon in many places till now.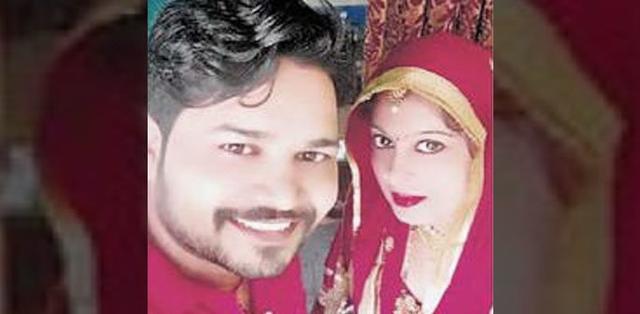 Sheetal Singh Strangled To Death By Husband Anoop
A wife is supposed to give birth to an heir – a male. Otherwise, she is isolated or worse, treated like dirt. In one incident in Chandigarh, the issue of children took a turn for the worst. A woman was killed by her husband for not delivering a baby despite three years of marriage. 
The 28-year-old victim Sheetal Singh was married to her husband Anoop Singh since 2016. They were trying to have a baby but without any luck. Because of this, the husband grew furious with his wife. Placing the blame wholly on her, the unemployed man strangled her to death with a scarf. 
Neighbours
 Heard The Couple Fighting 
The neighbours heard some screaming from Singh's home when the fight was going on. They immediately called Sheetal's relatives to go check up on her. When they reached the place, they found Sheetal lying unconscious on the floor. They took her to the hospital but unfortunately, she didn't survive.  
Her husband Anoop fled the scene after he allegedly strangled her. What is more, even Anoop family – Sheetal's in-laws – were nowhere to be found. This won't be the first time a husband and his family have murdered the daughter-in-law in India. In fact, the police are now suspecting both Anoop and his family of having abused Sheetal together. 
Sheetal Was A Domestic Abuse Victim
According to the neighbours, Sheetal was frequently beaten up by her husband. And the reason behind the arguments were always the infertility issues. She was seen with broken teeth sometimes or with a bruised face. This led police to think of her husband Anoop Singh as the prime suspect.  
He remains in custody and a full-fledged investigation will be started. Sheetal died just days before her third wedding anniversary with Anoop.