Although Paul Rudd was there in Friends only for two seasons, he was an essential part of the show. Paul always looked like he got along with everyone but has recently revealed that this wasn't exactly true.
What Did Paul Rudd Reveal?
On Friday night's edition of The Graham Norton Show, the Friends star went down memory lane. He talked about his time in the show and about how he and Jennifer Aniston had gotten off on the wrong foot, literally.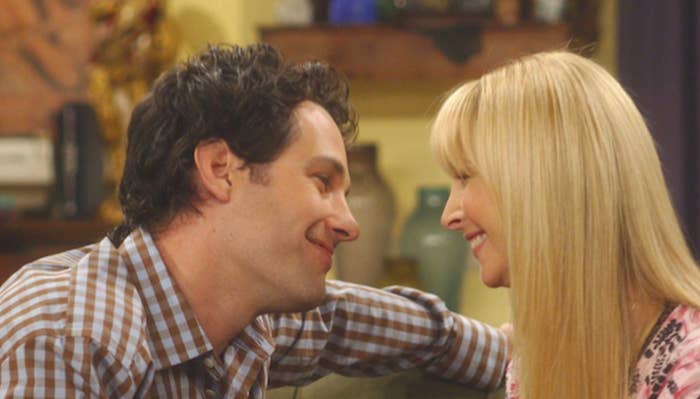 Paul Rudd revealed on the talk show how he met Aniston for the first time. The Ant-man star was on set for filming his first episode in the classic sitcom. Jennifer was riding around on a segue because she had injured her toe, and everyone wanted to have a go on it. And Rudd also asked to have a go on it. Unfortunately, this was a wrong decision on his part. Hilariously, Paul Rudd spun around on the segue only to run it over Jennifer Aniston's injured foot!
You can imagine how scared and mortified he was when something like this happened on his first day of shooting. Paul Rudd recollected how the crew were panicking and giving him looks as though they thought if it was too late to fire him. He admitted that he felt awful for all the trouble he caused. Thankfully, although he had an inauspicious start, the rest of his stay in the show was relatively smooth.
Was This The Only Awkward Moment He Had On The Show?
Nope, on the talk show, Paul Rudd went on to say that this wasn't the only awkward moment he had with Aniston. He revealed another incident that happened between them on set for the final episode, which released in 2004.
Paul Rudd had tried to comfort the actress, who was feeling down because the show ended. Rudd recounted how Aniston was crying and how he didn't know what to do. So, to try and lighten the atmosphere, he told a joke which sadly fell flat. This made the atmosphere even more awkward than before. Although there were a few awkward moments, Paul said that he was happy and honored to be present until the finale of the show and to act as Mike, Pheobe's partner.