The mayor was dragged along the streets of Santa Rita, which forms part of Las Margaritas, Chiapas, in Mexico.
Mayor attacked by locals
A video circulating on social media shows the Mayor being pulled out of his office by a group of men. He is then seen being forced onto the back of the truck. A CCTV footage showed the mayor being dragged along, his hands tied with a rope to the end of the car. He was dragged through the streets of Santa Rita, which forms a part of Las Margaritas. Dozens of municipal police officers were required to stop the vehicle to rescue the mayor. Additional officers have been deployed to the village.
Mayor Jorge Luis Escandón Hernández did not suffer any significant injuries. He said he would press charges for the abduction and attempted murder. The attack was perpetrated by farmers who demanded that he fulfill his campaign promise to repair the local road. Drug gangs frequently target Mexican Local politicians and mayors for not cooperating with their criminal schemes. However, it is less common for them to be attacked over a campaign promise. It has been reported that several people were injured in scuffles between the police and the attackers.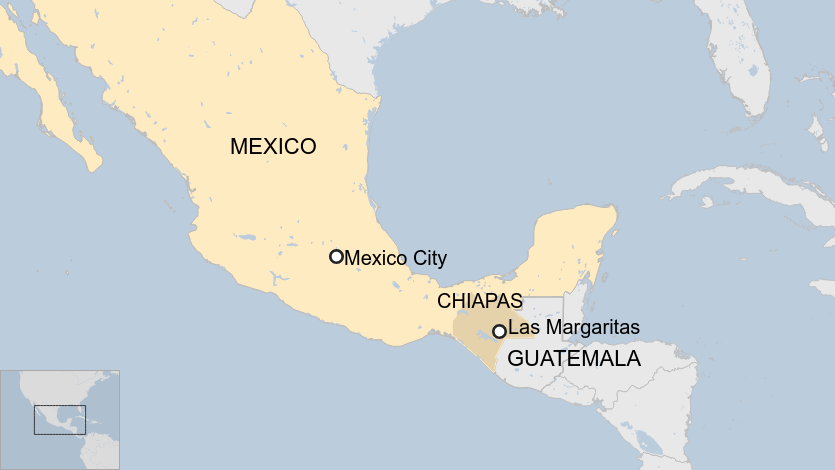 Attackers arrested, Mayor will address issues
Eleven people have been arrested in connection with the attack. The men were identified as Prudencio, Tomas, Rene, Hipolito, Anselmo, Jose Anselmo, Abraham, Rogelio, Manuel, Eliseo, and Ramiro. They were presented to the Public Ministry.
However, Hours after the incident, the Mayor addressed a press conference. He said that the detainees would be denounced for kidnapping and attempted murder. He also assured that the locals' issues of development and poverty are being addressed. The municipal seat is located 25 km northeast of Comitán de Domínguez, while the municipality extends to the border with Guatemala. About four months ago, his office was trashed by a group of men when they did not find them there. Before the mayoral election, Hernández was arrested. The arrest was made on suspicion of taking part in a brawl with the rival candidate's supporters. However, he was released due to a lack of evidence.