Sometimes some crimes leave a mark behind the incident. Something similar happened in Los Angeles. Authorities in Los Angeles on Thursday. Found a burned body stuffed in a shopping cart at a city homeless encampment, a report said.
Why  Crimes Are Taking Place In Such A Wealthy State? 
This pitiful discovery was made after several fire attacks on the homeless in the city. According to local sources, it was unclear if the person was homeless. But the investigation said it was recovered at a spot in Van Nuys that is frequented by transients.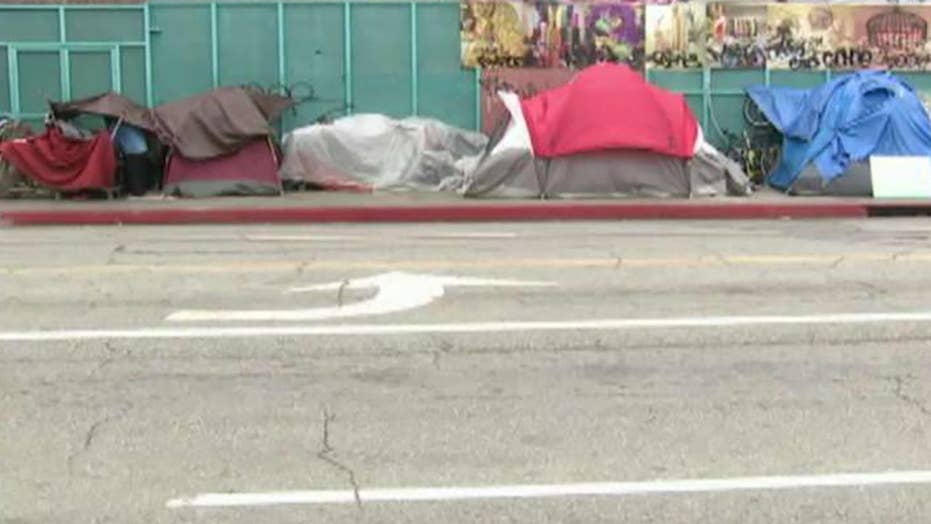 Homelessness is one of the major issues in Los Angeles. That even caught the attention of Donald Trump who sent a team to look at the issue and gain some first-hand experience about the issue. Issues of criminalizing homeless people and these people growing all the more violent are surely growing issues for citizens. People are a bit skeptical about Trump's actions and initiative. People are even calling this a crisis of conscience.
What Does The State Officials Have To Say About The Present Situation?
In July, Democratic Mayor Eric Garcetti issued a public invitation. For the Republican president to walk the streets with him and witness the suffering and squalid conditions. The mayor has also released a letter to Trump on Tuesday saying he looked forward to working together, but political tensions between the White House and officials in heavily Democratic California were also on vivid display which can affect the situation as well.
Garcetti, said approximately around thirty-six thousand people in the city are homeless on any given night, implied that he was ready to talk but wrote that "the federal government has woefully underfunded our housing safety net, contributing to homelessness" and slashed funding for new housing.
Common residents are also not quite happy about the situation and distracting the balance. According to some authorial figures, it is not about throwing money at the problem but the issue lies into how the state is run. In spite of being a rich state why homelessness is such a problematic issue is what is baffling for the people around.