Actress Lea Michele has recently been diagnosed with Polycystic Ovary Syndrome (PCOS). PCOS is a hormonal disorder causing the ovaries to enlarge with small cysts on the outer edges. The causes may include a combination of genetic as well as environmental factors.
Brutal symptoms
The 33-year-old actress faced brutal symptoms of the condition, like acne and extreme weight fluctuation, mostly on the gaining side. After she was done shooting for 'Glee', she desperately wanted to get answers for whatever was wrong with her. She said, "The side effects can be brutal- like weight gain and bad skin.", reported Health Magazine.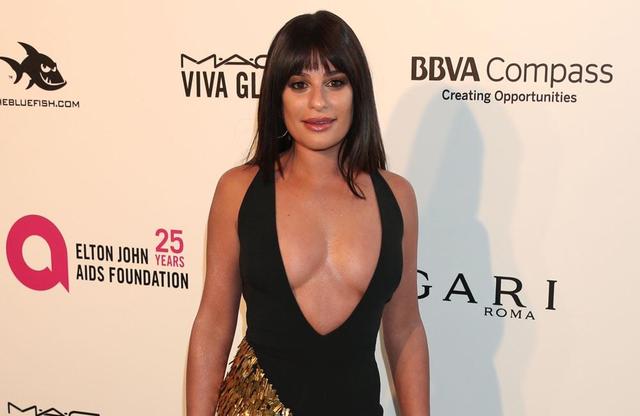 Reluctance towards medication
The actress also told the magazine that she had terrible skin while growing up and had to go for Accutane thrice. She said that she was put on every medication that one could imagine to help her skin. Birth control got lucky for her and was her savior throughout her teens. But in her late 20s, when the actress decided to detox her body of all the medicines, all her skin problems came back, with an added problem of weight gain. Lea Michele said that by this point in her life, she was reluctant to take any more medications. She didn't want to shun people who prefer or need medication, but she knew that something was wrong and the final cure wasn't medicine.
Final diagnosis
Finally, Lea Michele was diagnosed with some hormone imbalance and is now managing her condition well by taking a plant-based diet. She said that she went to a great doctor, and the minute she looked at her, she could make out that Lea had PCOS. That explained everything. She also informed that she has been able to manage it really with her special diet and expressed relief as she doesn't have an extreme version of PCOS that other women have to face a lot of difficulty with.
The 'Scream Queens' star sounded quite content when she said right now that she is at the healthiest place in her entire life. She said, "It's not that I'm the thinnest, because I'm not the thinnest I've been. But when I was the thinnest, I was not being the healthiest. Right now, I'm definitely the most mentally, physically, and spiritually sound that I've ever been."