Rapper 50 Cent seems to be over his friendship with Tekashi 6ix9ine as the latter has been charged with multiple federal offenses and may face serious jail time as a consequence.
Friends to Foes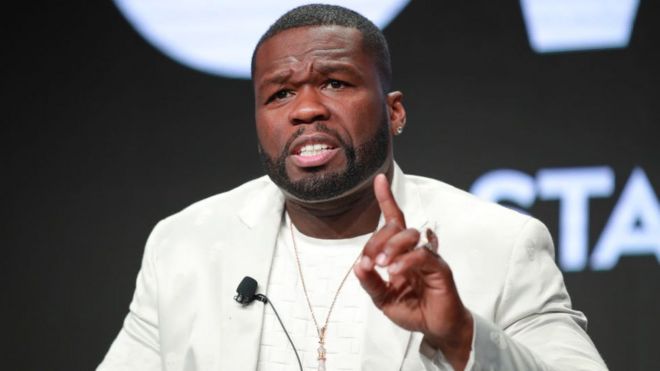 50 Cent doesn't want to hear from his former friend and collaborator. Tekashi 6ix9ine since the latter is charged with 9 federal offenses, which includes weapons possession, armed robbery, and dealing narcotics. The matter is really grave and Tekashi may face a hefty sentence of life in prison. On this, all 50 Cent had to say was that he doesn't want to hear from him again. When being asked if Tekashi 6ix9ine reached out to him from jail, he replied, "No, I haven't spoken to him." He also added that he wouldn't answer even if Tekashi tried contacting him.
Mama's boy
When American Radio Presenter Charlamagne reminded 50 Cent that Tekashi was like a son to him, he showed no sympathy and said, "Yeah I know, but he's his mother's child now. When you do shit like that, you're your mama's child. Don't call me! Don't call me!", he explained.
Reason for arrest
Daniel Hernandez, professionally known as Tekashi 6ix9ine, was arrested on November 2018 for his alleged links to organized crime. In February this year, Tekashi pled guilty to nine federal charges including armed robbery. Dealing narcotics, weapons possession and being an aid to attempted murder as a part of the terrorist gang. Nine Trey Bloods. Tekashi is currently under the custody of the federal investigators and is cooperating with them in their investigation of the other members of the said organization. The 'Fefe' rapper is reportedly scheduled to testify against the members of Nine Trey Bloods gang in a trial that begins on the 16th of September.
If Tekashi 6ix9ine continues to cooperate with the federal investigators. Then the government may suggest some leniency to the sentencing. Judge of the trial despite all the charges against him. Looks like, the rapper is losing everything at once, his friends, his career, all the fame and probably his whole life as well, if the 47 years prison sentence news comes out to be true.