American television personality, Alexis Sky and her friend's vehicle and belongings were robbed at gunpoint while making a quick stop at the QuikTrip. The two unexpectedly got into an unavoidable and in-defendable situation with no security in the area at all. Her friend Sabrina Peterson took to social media to explain the situation but narrated another story as well.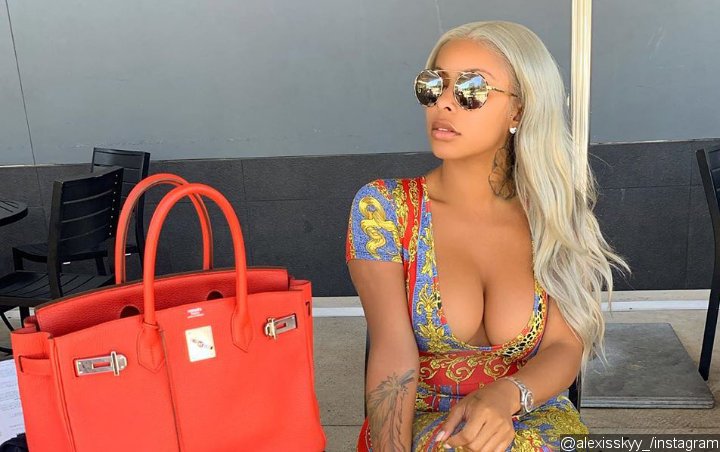 The Carjacking And Robbery
Alexis Sky and Sabrina Peterson, the owner of Glam University, were just out on a trip to the QuikTrip. It was believed that they had just gone to get some air in Sabrina's car. All of a sudden a man in black clothes exited a corvette and entered the car while pointing a handgun to the passengers. They immediately made them abandon the car that the carjackers stole the car and drove off. Alexis and Sabrina and some by-standers made a run to the car the thieves drove off at high-speed hit pavement and made a sharp turn.
Alexis & Sabrina's Interview
The car that was stolen belonged to Alexis good friend, Sabrina. It was believed to be a $100K 2019 Maserati Levante Trofeo GTS which was quite expensive. In it, contained a few shopping items and personal belongings which were stolen along with the car as well. In the interview Alexis friend, Sabrina pointed out another fact. What if Sabrina's son or Alexis daughter was in the backseat, they wouldn't even have time to rescue them. They even questioned that where was the security at the QuikTrip, in a place where multiple crimes are committed, security should be deployed.
Further Investigation And News
The Instagram post regarding the crime seems to have been recently deleted due to unexpected reasons. But now it seems that federal agents are also involved in the case. The robbery took place on 1678 Howell Mill Road QuikTrip and police are on the case. It was reported that almost 30 burglaries regarding personal items and vehicles took place last year. Atlanta Police Departed has deployed additional security in the area and in the store and till then the further investigation has commenced.
Comments Against Criminal Activities
Alexis and Sabrina also said that they have come to a point where it is even unsafe to get gas for your vehicle or make a 2 minute stop to fill up some air. They suggested that they would rather fill up on a Monday morning rather than a late evening.