This news will send chills down your body. The incident is nothing less than an eye-opener about domestic abuse and toxic relationships. Let us see the details.
What Is The Incident All About?
The story revolves around a husband of an El Dorado County woman missing since July 19 has been arrested on suspicions of homicide, the El Dorado County Sheriff's Office said. Anthony Gumina was arrested on September 6 after detectives located what is believed to be the remains of his wife Heather Gumina in the Pleasant Valley area of the county. The Sheriff's Office got a search warrant and went to the Pleasant Valley area, where Gumina lived.
What Exactly Happened To Heather?
Furthermore, something horrible was discovered that proved to be the worst nightmare of her mother Joanna Russell who was frantically looking for her daughter since July. Moreover, She said that this is the most horrific thing that one can imagine. She further talked about how her daughter was a victim of domestic violence and abuse. She was anticipating that something like this would happen. Unfortunately, before she could do anything something terrible already happened to her daughter.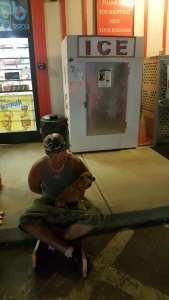 Russell warns other women and says that she wants to be the voice for other women who are going through similar issues of domestic violence. Since July there were missing posters and ribbons put up for Heather. Now with the new discovery, the missing case has turned into a homicide investigation. Neighbours are showing their condolences. They said that they were really hopeful that they would find Heather but was not expecting such a tragic end.
Gumina is currently in the El Dorado County Jail, not eligible for bail. No further information has come up as of now. The case is still under further investigation. The community is, however, organising a fundraiser for the three children that Heather has left behind. The news surely levels behind a lesson regarding domestic violence and how one should always raise their voice against this kind of abuse before it's too late. No parent would want to experience what Heather's mother had to go through.