Earlier that night the star was seen having dinner with Real Housewives. Of Beverly Hills star Lisa Vanderpump At The Latter's Restaurant, Pump.
Black Chyna's alleged new mystery man. If rumour mills are to be believed. Then this Tom Hanks look-alike and the 'Real Blac Chyna' were spotted holding hands with this mystery man in West Hollywood on Thursday night, September 5. Always dressed to kill, Chyna wore a bold blue blazer dress spilling out ample cleavage with a classic black belt highlighting her assets. Flaunting just a little of her tattoo she teamed up her outfit with thigh-high boots and accessorized it with a noticeable silver necklace and white quilted handbag. Before being spotted at West Hollywood she was witnessed having dinner with Lisa Vanderpump at the latter's restaurant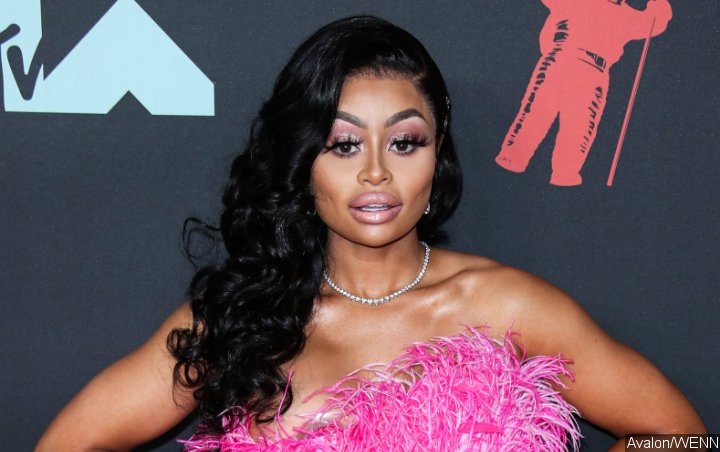 Facial Resemblance With Tom
People couldn't help but notice the new man's uncanny facial resemblance to Tom, with some even mistaking him for the "Forrest Gump" actor. "I thought this was Tom Hanks," one confessed, to which someone replied, "You're not the only one." Many were also of the opinion that this could be Chyna's sugar daddy because the man was considerably older looking, but these are just suspicions as one still can't establish the exact relationship this two share. Chyna, whose mother to son King Cairo, with Kylie's ex Tyga, and daughter Dream Renée with Kylie's stepbrother Rob Kardashian.
In a recent interview, Kylie gave on the radio show "The Morning Culture", she spoke about Tyga and Rob not paying child support, and assuring everyone it was her choice to take care of her kids and cashing it out on her own for her kids. "I'm the one maintaining it. I'm the one cashing out. I don't get no child support,"