Stewart, you will always be in our hearts for being the greatest friend a man could have.
Recently, we got bad news from Stewarts owner/trainer of his passing.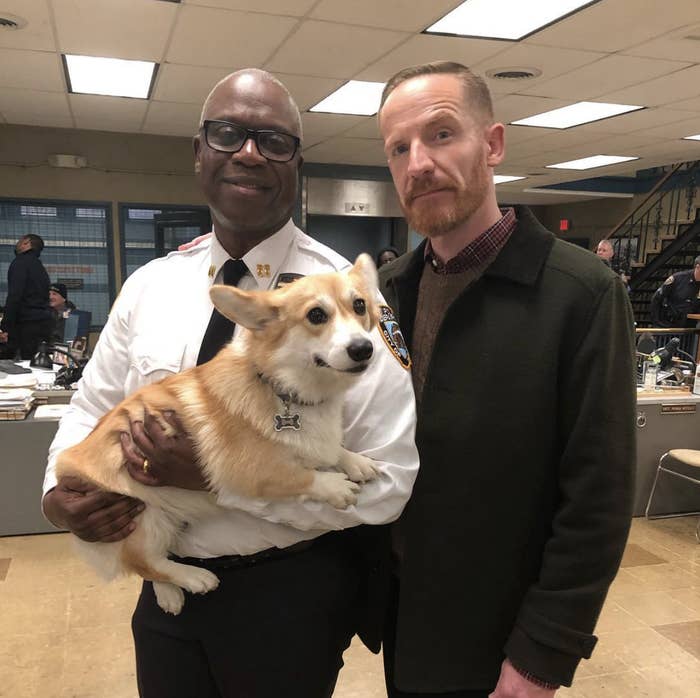 Cheddar
To quote the wise precinct captain, Holt: This ain't no common bitch. Stewart who played Cheddar in the Hit series "Brooklyn- Nine-Nine" has sadly passed away. Cheddar is a Pembroke Welsh Corgi owned by Raymond Holt and Kevin Cozner. He is well-trained, can do tricks, and is in no way a basic bitch. Cheddar is seen throughout in multiple episodes. His appearances usually occur during the infamous Halloween Heists.
Related:
Rick And Morty Season 4 Latest Teaser And Release Date!!
Cheddar has been played by several dogs throughout the series, as can be seen in the different fur markings. However, it was played by Stweart the 13-year-old for the longest.
Stewart
Stewarts owner and trainer revealed the saddening news on Instagram. He detailed the corgi's last day, which included a bunch of fun from going to the beach, surfing to getting burgers from In-And-Out.
The comment section of the post was filled with sad emoji's and hwo they wished the best for Stewart.
One person commented, "He enjoyed his last moments. And that should be what matters most." It really is. We are truly saddened by this. Everyone is showing their love for the cake loving corgi, "We love u, Stewart."
Brooklyn-Nine-Nine
The former Fox comedy will return in 2019-20 for its second season on the Peacock network and seventh overall season. Fans are absolutely thrilled for the season and cannot wait. The sad part is cheddar will have to be replaced as he is a crucial character in the series.
Season 6 premiere on the peacock network drew 1.2 in the demo and 3.56 million total viewers, its best ratings of the previous two years.
Spoiler
The last episode of Season 6 left on a cliffhanger, with the defeat of corrupt, commissioner Kelly and Holt as a traffic Policeman. This has left fans in a frenzy. The cliffhanger is too much for fans and they want to know more. What will happen to the 99 Precinct? How long is Holt going to be away?
So many questions and yet very little answers. Many fans are ecstatic for the new season however it won't be the same without Stewart. We will always love you.